2023 Chevrolet Suburban
# CVS#156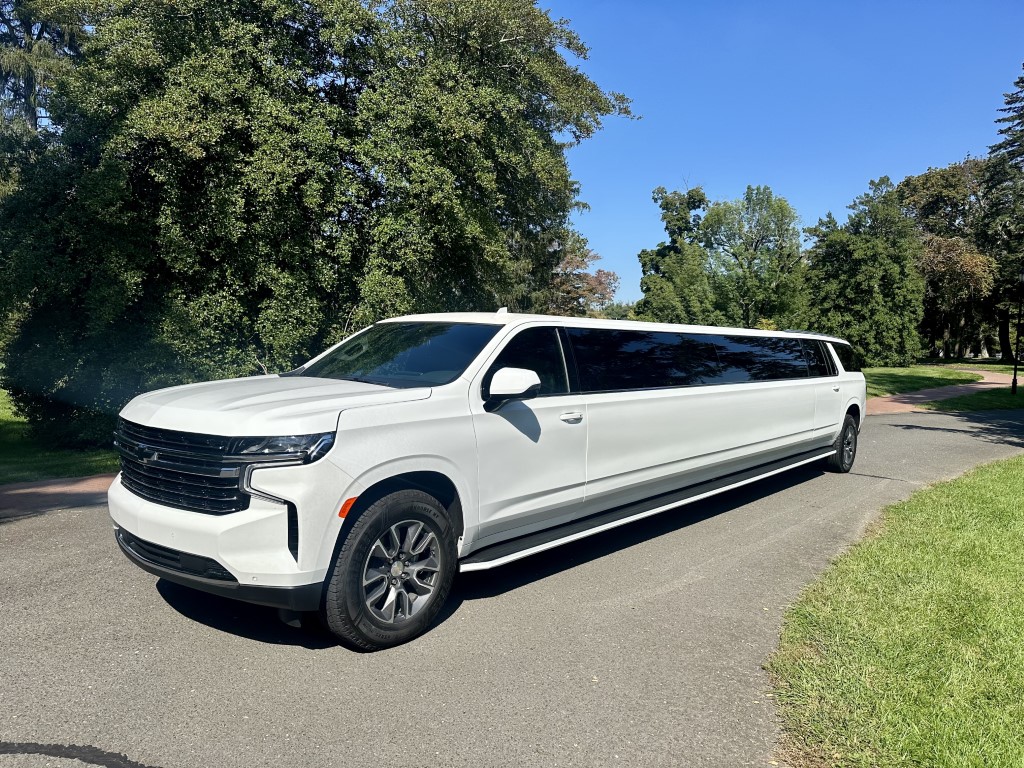 Location
187 U.S. 9 Englishtown
NJ 07726
First Class Customs NJ
Seller
Description

Features

Location

Contact
*Just Arrived*
LOADED 200" Suburban Stretch by Pinnacle Limo Manufacturing
ALMOST NEW, Less than 1,000 miles of customer use.   Only a few months old!   Instead of waiting for a chassis for months and then another 6-8 months for Pinnacle you can have this Brand New Stretch today!
This is a loaded 200" build from Pinnacle with some nice upgrades.
Feautures
Custom 200" Stretch with Flat Window Design
Custom Runner Boards
Disco Ceiling with Infiniti Mirrored Ceiling
Motorcoach Flooring
Custom Black Laquer Bars
Fiberoptics and LED Lighting
Strobes
Laser Lighting
Custom Bench Seating with Carbon Fiber Accents
DVD/CD Player
Manual Rear Controls
(2) CDL Screens
Perforated Tubing with LED Accent Lighting
Oversized Rear Cargo Area
Closest you can buy to NEW without custom ordering yourself!
Call of Text Jay Glick 908-227-7852 or Tony Talia 805-680-4747

First Class Customs NJ
187 U.S. 9 Englishtown
NJ 07726, USA
Jay Glick
(417) 832-0751
sales@fccustomsinc.com